As I have mentioned
before
, I love Baltimore. One of my absolutely favorite Baltimore annual events is happening this Saturday.
Yes, folks...it's that time of year. Get ready as Giant Brains, Pink Poodles and Egyptian Sailboats invade Charm City. It's time for the
Baltimore Kinetic Sculpture Race!!!
The Baltimore Kinetic Sculpture Race is a wild 8 hour race spanning 15 miles through much of the Inner Harbor and the surrounding areas. Each team has literally spent months building a Sculpture to be both human-powered and amphibious (and tough enough to go through mud and sand).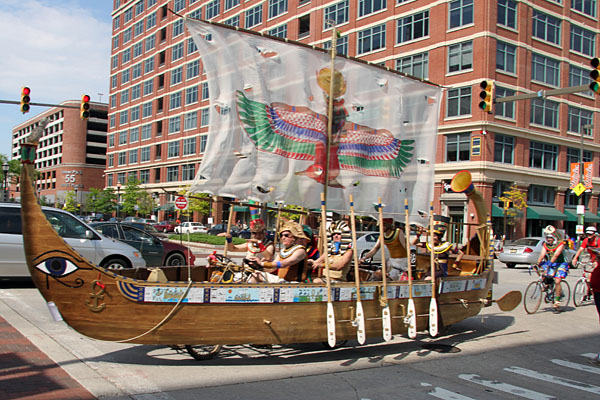 Some
local schools
even participate. How fun would that be to make one of these guys for a school project?
This is a super-fun (and laughter-filled) event for kids of all ages. The Race loops around the city, so there is amble opportunity to catch numerous Sculptures at different locations. The Race
starts at 10 am
and some Sculptures will probably start crossing the finish-line around
3:15 pm
.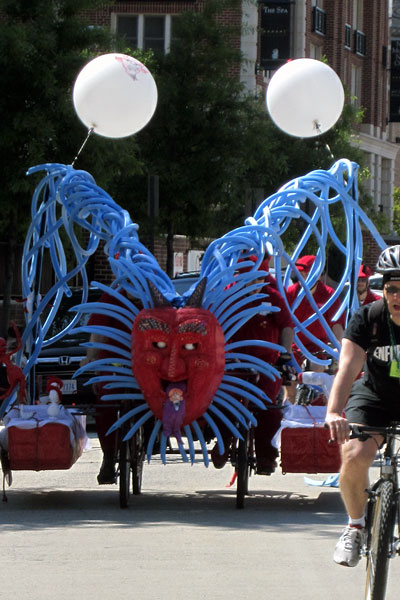 If you are in the DC Metro Area, do yourself (and your family) a favor and make the trip to Charm City.
****Photos are all courtesy of
Baltimore Kinetic Sculpture Race