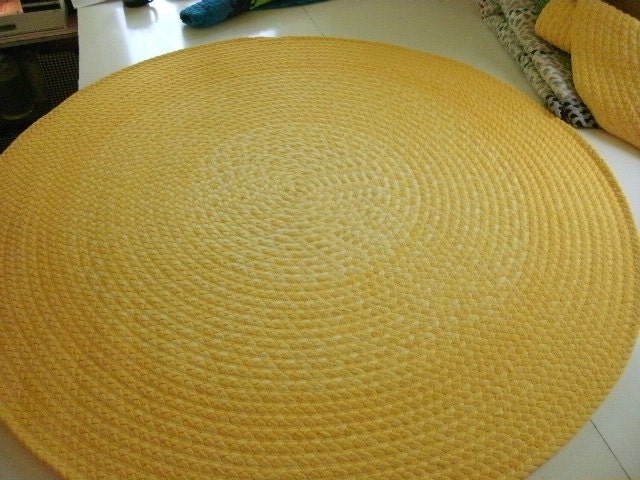 I found
this
rug at the Etsy shop called
Green at Heart Rugs
. The owner buys T-shirts from local Charity Shops, washes, cuts and dyes the fabric to make these Rag Rugs. I'm kind of obsessed with yellow right now, but that blue rug is a close second.
I grew up in a house with numerous Rag Rugs, so I am very partial to them. I have no desire to make one of these myself right now, but I love the idea of supporting a small American-run business.
My Great-grandmother got into making rugs in her late '80s (when she could no longer knit). Maybe I'll follow her suit and make one of these puppies in 50 years!