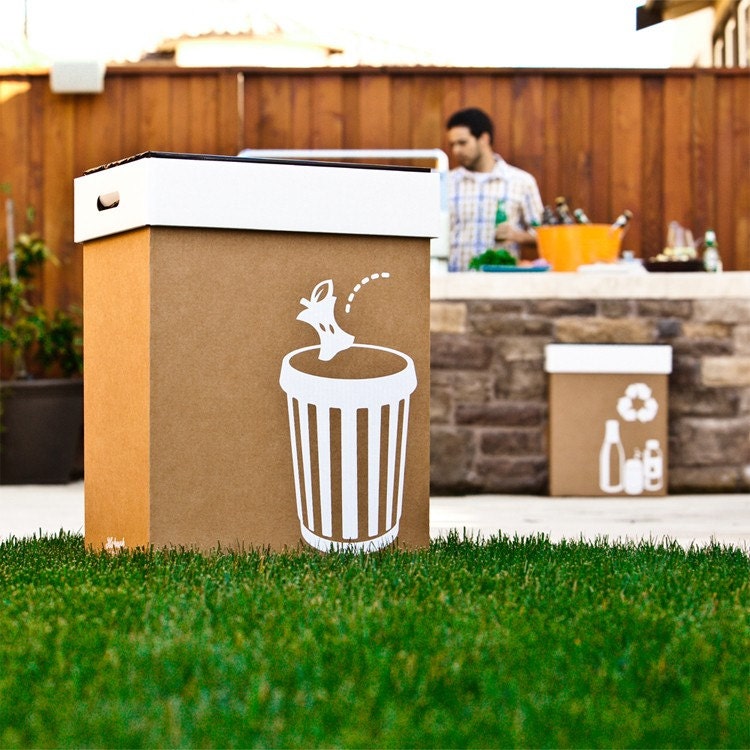 I have been on the look-out for stylish ways to collect compostable plates, cups, etc... and bottles. We are going to have to take our biocompostables to a commercial composting center and so I've been brainstorming easy, non-messy ways to transporting the bags.
I discovered this company called
Hobnob Usa
and absolutely love their cardboard collections bins...I think they would be perfect for a casual wedding or party. They can be re-used until they are get too ragged and then they can be recycled. You get one bin with the apple on it and one bin with the bottles on it for $30 (which includes $10 in shipping).
Sigh...they aren't in our budget for Lina's First Birthday but I thought I'd share them with you.